M0NK3Y Waves Tokens Submitted
IMPORTANT INVESTOR NOTICE
ABOUT
Launched in July 2017, M0NK3Y was the first of four projects to kick-start what ultimately became The Factory Banking Project. Kicking off with COE, the original utility swaps token created on Waves Decentralised Exchange which rose from $2 to over 0.5 BTC, With smart contracts nearing completion for COE in January 2018, the moment of reckoning for M0NK3Y is coming.
TOKENS
Over a period of 6 months from July 2017 until the year-end, M0NK3Y COMPLETED more than one token RELEASE per fortnight ON WAVES DEX. MORE than 2,000 crypto fans across the world swapped in over 300 billion tokens in order to partake in the exchange of tokens to smart contract based swaps utility tokens created on the Ethereum Virtual Machine. The investors who swapped in these tokens will be whitelisted for COE and MNY smart contracts. 
HISTORY
M0NK3Y has a long and complicated history. From media eulogies including being described as Blockchain's "billion dollar baboon" by Azeem Khan in the Huffington Post and as "the Berkshire Hathaway of Crypto" by Egor Pavilov in Coinspeaker during the summer of 2017 to ultimately BECOMING the subject OF a class action lawsuit filed in the SoutherN District of Florida AT THE END OF THE YEAR, M0NK3Y has aroused more passion among its core following than any other Blockchain innovation since Ethereum.
PRESENT
In January 2018, M0NK3Y was incorporated into The Factory Banking Project, a wide-ranging and visionary undertaking comprised of value innovation ventures on Blockchain. The Factory Banking Project aims to recreate value in the form of smart contracts, alternate pair exchanges and other cryptofinancial innovations. M0NK3Y is a core component of this gameplan for Factory Banking, with both MNY and COE integrally present in the construct of the integrated multi-project model.
LISTINGS
M0NK3Y does not have any exchange listings as it has no smart contracts yet deployed. Deployment is scheduled to take place in March 2018. See The Factory Banking Project website for more details.
M0NK3Y still retains its two CoinMarketCap.com listings for COE (go here) and MNY (go here). We have been in touch with CMC who have confirmed that the listings will be reactivated once the smart contracts are deployed in ERC20 format and the tokens are trading on CMC-participating exchanges. 
CONTRACTS
COE AND MNY eTHEREUM SMARTcONTRACTS pUBLISHED EARLY MAY 2018, BOTH TOKENS MINABLE DIRECTLY AND INSTANTLY FROM SMART CONTRACTS

coe tOKEN dISTRIBUTION TO WAVES TOKEN SUBMISSIONS, TO FOLLOW WITHIN 7 DAYS. dISTRIBUTION DETAILS AND ARE AVAILABLE ON factorybanking website
PRX (Premine Futer) will be made available in may, 2018.

PRE

holders who submitted

PRE

to the preminer will receive premined

PRX

at an equitable first level distribution amount. 
ZUR

 will undergo a smart upgrade of the Blockchain during 2018. Once complete,

ZUS

(ZUR Futer) will be created and ZUR-Waves holders will receive premined

ZUS

at an equitable first level distribution amount. 
ALL ETHEREUM ADDRESSES THAT ENTERED INTO AN EXCHANGE WITH WAVES TOKENS SUBMISSIONS IN 2017 WILL BE WHITELISTED FOR PRIVILEDGE VALUE MINING AND MONTHLY SWAP-BACK OF

MNY

. ALL

UNDERLINED

TOKENS ARE ERC20.
ETHER IS USED TO SYNTHETICALLY MINE (VALUE MINE) MNY WITHOUT COST BY WHITELISTED ADDRESSES THAT CAN ALSO BE USED TO SWAP BACK FOR ETH AT MONTH END
FUTERS
Two smart contracts called COE and MNY function alongside Futereum smart contracts. These tokens are therefore next-generation Futers, a radical new Blockchain value innovation.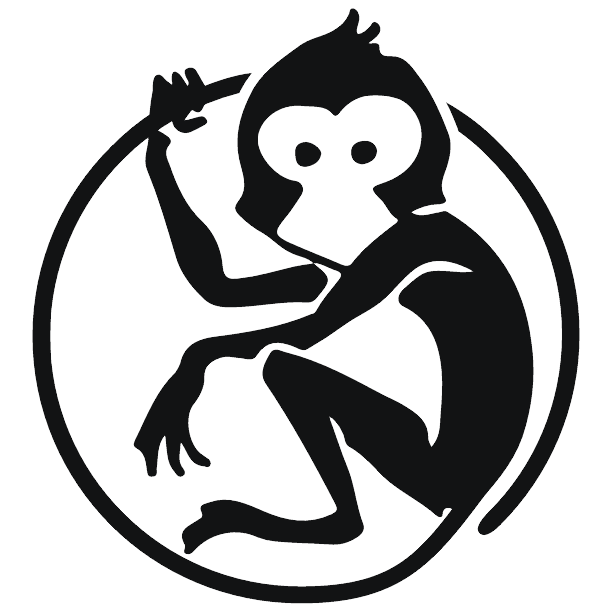 MNY, FUTR AND FUTX ARE SENT TO THE COEVAL SMART CONTRACT ADDRESS WHERE THEY VALUE MINE NEW COE WHICH IS RE-EXCHANGED FOR A COMBINATION OF THE THREE
WHITELISTED
MNY gives M0NK3Y investors whitelisted status, meaning they can mine and destory tokens exclusively. COE swaps MNY for a mix of FUTR and FUTX on longer cycles, consistently absorbing value.
C0VEX promises to facilitate rapid transferrence of new value via a customised fee-based token distribution DAPP and a unique payment gateway APPLICATION: C0V3X
M0N3X is the future in how value will be traded between digital assets. Via employing a Bitcoin 3,0 alternative with MNY, FUTR and FUTX base pairs, value creation is exchange-constant at all times. APPLICATION: M0N3X
Premine (PRE) is an ERC20 utility token issued by M0NK3Y in December 2017.
Following delisting from HitBTC, PRE is currently traded on CREX24.
Note: M0NK3Y is still an active cryptocurrency project and a core component of The Factory Banking Project. The linked information with respect to a class action filing by a small minority group of investors is provided for the benefit of general information purposes only and is not intended to be taken as comment.